Midtown Music

Private Studio

Hours

Monday – Thursday : Afternoons and Evenings

Rates

$25 per half hour – $50 per hour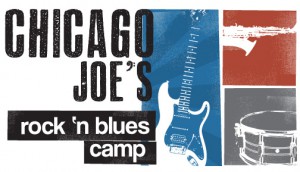 I offer drum set lessons for beginning to advanced students of all ages, in all styles, and have 20 years teaching experience. Additionally, I have been a counselor at Chicago Joe's Rock 'n Blues Camp every summer since 2006.
I like to create a very relaxed, fun atmosphere, while striving to make good use of time. I also stay focused on what the student is interested in, and motivates him/her to want to play, while teaching what he/she needs to know. This includes music reading, so all information will be written down. This will consequently facilitate and complement the learning of other instruments. I understand music theory, and play guitar, and piano, so I'm also able to connect drumming with pitched instruments, and give the student a broader understanding of music. Both studios are soundproofed, equipped with 2 drum sets ( teacher and student ), have full audio and recording capability, and high speed internet, allowing us to listen to music, and play along at full volume.